Do you want more support and guidance in your mindfulness practice while taking the 30 Days of Mindful Moments course?
Then this coaching package is perfect for you whether you're new to mindfulness, have been practicing meditation for awhile, or if you're having challenges with the practice and need additional support. In this coaching support packet you will receive five weekly 30-minute mindful support sessions with me via video conference call.
There isn't anything magical about mindfulness. It's about training your brain to be more present, grateful, and compassionate towards yourself and others. As your mindfulness coach I create and hold the space of presence and compassion in order for you to continue to deepen your mindfulness and meditation practice. I will listen, instruct, demonstrate, and guide you through your mindfulness journey.
My 15 years of work as an educator, coach, leader, yogi, and mindfulness practitioner in and outside of the classroom gives me the experience to provide you the support and guidance that you need in your mindfulness journey. Understanding and practicing mindfulness is an opportunity to rediscover the awesome beauty of presence and embodied experiences.
Note: Coaching does utilize some of the same tools as therapy, however it is NOT therapy nor should it be used as a replacement for such.
Hi!, I'm Dr. Paula Cristina Azevedo
I'm an experienced teacher educator, mentor, certified mindfulness teacher and yoga instructor. I was a high school history teacher and currently teach pre-service teachers at George Mason University. I believe that working with children and teens should bring joy, curiosity, and passion for both the adult and child. Sadly, this is not always the case due to many external and internal pressures and stresses that impede our work of supporting, teaching and raising children. That's why I created The Meditating Teacher where I support parents, educators, counselors, and school leaders interested in incorporating mindfulness into their teaching and/or parenting practices. However, mindfulness isn't a set of strategies or tricks that can be imposed on young people. I believe that mindfulness starts with you.
Testimonial
"If there was ever a mentor to dispel the common phrase, 'those who can't do, teach,' it's Paula Cristina Azevedo. In fact, her experiences emboldened me to trust her after an engaging lecture that kicked off my graduate academic career. From that moment on, if Paula was teaching a course, my name was on her roster. Paula is, undoubtedly, the epitome of leadership and mindfulness. This is evidence by the way she gives herself space to identify and acknowledge how her thoughts, emotions, and actions intertwine to create the current moment. This way, she is able to appreciate the present and better address how she can help any student who crosses her path, whether now or in years to come. As someone who was ignorant to the power of being mindful, Paula has enlightened me to ground myself more than I ever thought possible. With her patience and expertise, my personal practice has started to blossom as she consistently encourages me to understand the interaction between my mind and body through her guided meditations and reflections. To learn from Paula is to learn peace - both within yourself and the world surrounding you." 
Rebecca F. Sponga, Secondary Social Studies Teacher
Is one-to-one coaching right for me?
If you're not sure if one-on-one mindfulness coaching is right for you, but would like to try it out I offer a FREE, no obligation, introductory session. In this 20-minute coaching call you'll have an opportunity to learn how mindfulness coaching works, what my process is like, and we'll discuss what kind of support you would like. In this call you can decide if coaching is right for you and if I'm the best person to guide you on your mindfulness journey.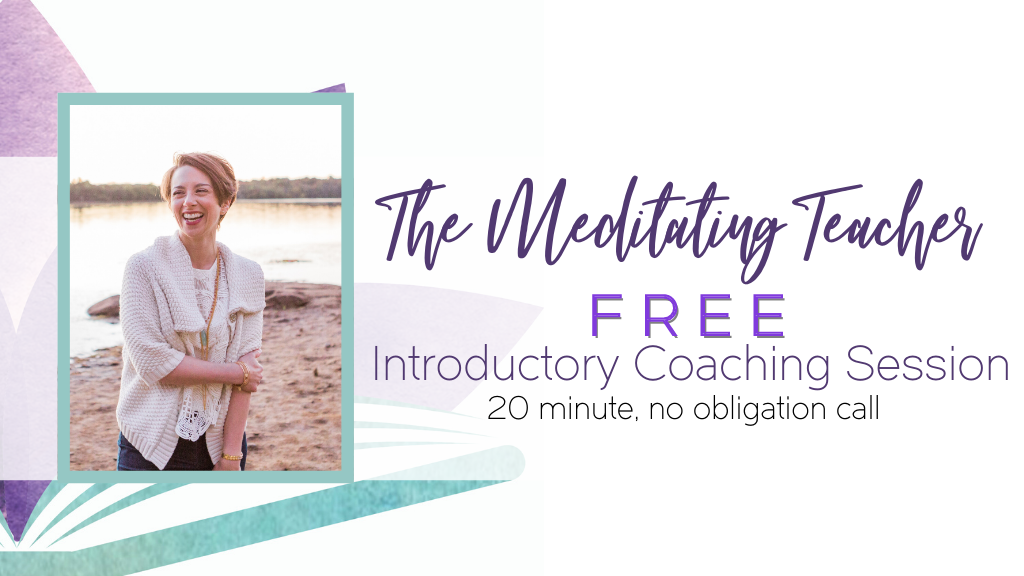 Frequently Asked Questions
How do I know if mindful coaching is right for me?
If you're not sure one-on-one mindful coaching is right for you, no worries. You can schedule a no-obligations, 20 minute introductory call with me. In this call you'll learn a bit more about how mindfulness coaching works and discuss what kind of support you would like to receive. In this call you can decide if I'm the right coach and if coaching is right for you.
Can I get a refund if I'm unhappy with my purchase?
Due to the nature of coaching sessions and the preparation prior to each session there is a no refund policy if the client chooses to cancel a session. Please see policies and agreement form for more information.
How do I schedule my appointment?
After purchasing this coaching package you'll be able to directly schedule your session.
Can I purchase more coaching sessions?
Absolutely! Check out my other coaching services below.